All Format Video Player For Pc Free Download
There has huge huge video player in online. But, all aren't good. These players has a many bug, ad, restrictions. And all the apps can't play all format video on pc.
So, here I'll share with you three All format video player for PC those are free to download and use!
---
PotPlayer / Daum Player:
Potplayer is best and my first choice. This software is most of the popular video player in the world. This all format video player supports Windows 10, Windows 7, Windows 8.1, Windows 8, Vista, XP.
PotPlayer Features – Why You Should Need to Use it:
Support all the media files.
AD free
Spyware and virus free
Support 3D and 360 degrees.
Built-in optimization and editing tools
User-friendly design.
Create Bookmarks
Easy to control
Optimization tool
If you have two sound cards then you can choose which one you want to play.
Potplayer supports Direct3D9 Ex Flip Mode and Overlay.
Supports DVD, TV, HDTV. device.
Subtitle
Custom screen
Remember playback position
Support keyboard shortcuts
You can open FTP, WebDAV and Http files by Daum/Potplayer.
and lots of more.
Now you can download this free downloadable video player in all formats from here:
---
Windows Media Player Classic Home Cinema:
Media player classic home cinema is another best free and all type/format video player for computer/laptop.
You can play all types of videos via this software. If you are looking the PotPlayer best alternative then Media Player Classic can be your best choice. I use theses both software.
Windows MPC Home Cinema Features Review:
Support all video
Support all audio
Has default mpeg2 codec.
Lightweight size. So, you can use MPC on your all pc (old, low configuration pc).
You can use it for DVB player.
Create Bookmarks
You can customize it how you want.
AD free!
Spyware and virus-free!
Open-source media player
You can customize its shortcuts.
Run smoothly
If you want to use the MPC on your device then you can download the Media Player Classic from the below download button:
If you want to use MPC on windows 10 then you can follow the post to: how to install MPC on windows 10
.
---
VLC Media Player for PC: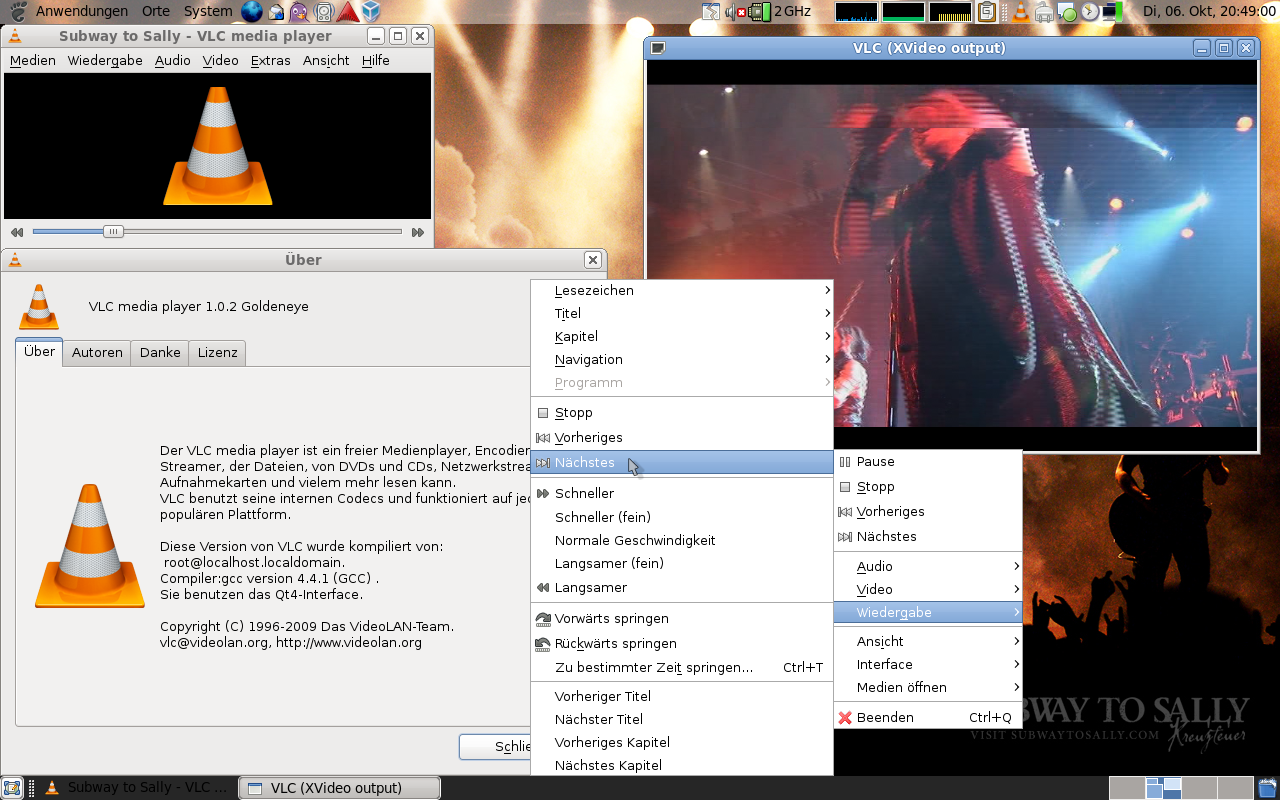 VLC is a full free and opensource media player for PC. You can play all format videos/multimedia by this player.
Why Do I Need VLC Media Player: (Features)
Support all types of videos
Stream or Download YouTube Videos
You can Record Your Desktop and Webcam
You can Create Bookmarks
Add Watermarks On Videos
Capture a Screenshot by VLC
Has Add Audio & Video Effects
You can Play Internet Radio & Subscribe to Podcasts
Has Loop a Section of a Video and Audio File.
You can Convert Audio or Video Files to Any Format without another converting app!
You can use Use VLC as a Video Downloader for YouTube.
Now if you want to use VLC player for your pc then download the multimedia player from below download button:
---
Some FAQ about these player:
Is VLC player safe?

Obviously it's safe player for PC and android. You can use it without any malware and virus attack. But try to download from trustworthy place.

How many MB is VLC player?

What is the best free media player?

1. PotPlayer
2. Media Player Classic
3. VLC Player

Can VLC play MKV files?

Yes, VLC player can play mkv files.

Is Media Player Classic Safe?

Yes, it's safe and opensource.